A Sport That Combines All the Best
Сlassical sports imply a strict division and narrow specialization of athletes. If you are rowing, then you do not need to lift heavy weights. Or if you're aiming to excel in cycling, you probably won't improve your swimming skills. Thus, athletes show success only in their disciplines. This went on for many years until fitness trainer Greg Glassman paid attention to this side of the sport. It was he who, being a practicing trainer, drew attention to the fact that the harmonious physical development of a person requires various methods of training with high intensity. Let's find out how Greg came up with his idea and how he managed to develop his idea into an international super brand.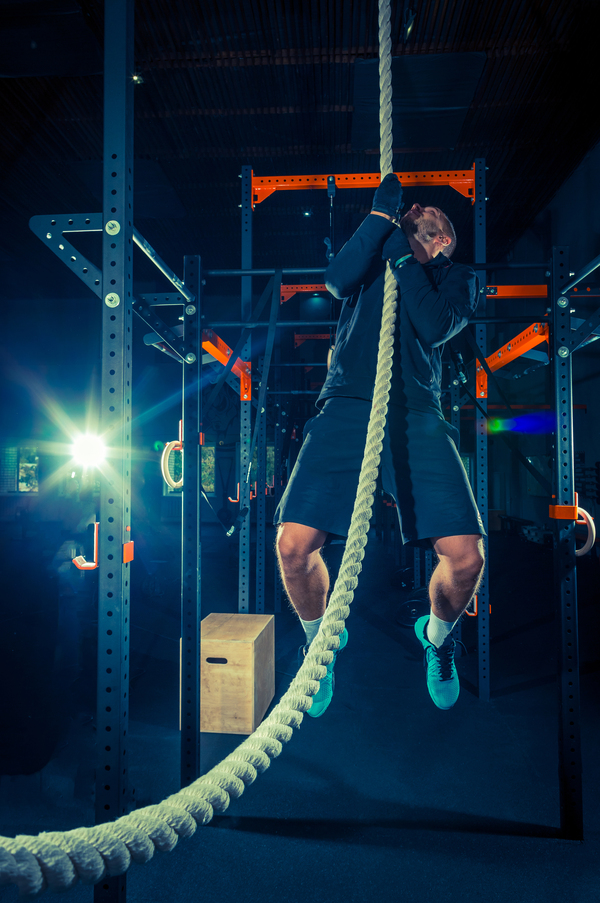 The emergence and history of the development of CrossFit
Greg Glassman, known worldwide as the owner and founder of the CrossFit brand, was born in California in 1956 in the family of a scientist. At an early age, Greg Glassman had polio, and therefore his muscles were very weak. In order to strengthen weakened muscles, Glassman was forced to play many sports, which helped him keep fit and even connect his life with sports by becoming a trainer in one of the fitness clubs.
Greg took a special approach in training with his clients. He was not limited to just lifting weights or working on simulators. He forced his clients to exercise according to a special program that combined various and intense loads. Such experiments did not please the management of the gym where Greg worked and he was fired soon.
Glassman did not leave his favorite occupation and continued to train those who wished in his own gym, which he rented. The new approach to training quickly won sympathy among Greg's existing clients and attracted many new people who want to take up an unusual sport. His services were popular not only among fans of a healthy lifestyle and fitness, but also among police officers, firefighters, and other professionals for whom the combination of agility and strength was a vital factor.

The first CrossFit gym was opened in 2001, and already in 2015, their number exceeded 13,000 gyms around the world! As we can see, the popularity of this sport is obvious. Let's find out what is the peculiarity of this system and what exactly it has attracted so many sports fans.
Features of the Universal CrossFit Training Program
CrossFit training focuses on improving and developing 10 major groups or domains: cardiovascular and respiratory system, strength, muscular endurance, speed, power, accuracy, coordination, agility, balance, and flexibility.
In order to develop all these qualities, athletes have to train at a fairly high pace and master a large number of different exercises. CrossFit has taken as its basis sports such as powerlifting, martial arts, gymnastics, athletics, and many others.
The main feature of this training system is its flexibility and unpredictability. Each of the certified trainers can conduct training in their own way. The main thing is that the training process should be aimed at the harmonious development of the body and be highly intensive.
Among the equipment, in the hall, you can find kettlebells, barbells, gymnastic rings, horizontal bars, air bikes, jump ropes, gymnastic balls, expanders, and much more.
Training at this pace will help you quickly burn excess weight and significantly increase the body's endurance and coordination of movements. This system is also suitable for people of all ages and gender. If for health reasons you cannot perform certain exercises, then the trainer can always offer you a replacement, since the CrossFit training system is quite flexible and versatile.
The Popularity of Crossfit Among All Segments of the Population
The main distinguishing feature of CrossFit is its wild popularity. This is due to the fact that such workouts are always varied. Every time you go to a CrossFit workout you don't know what you're going to face today. This approach helps to increase the tone of the body and its adaptive abilities.
In this regard, such training has become a mandatory part of training for many police, firefighters, and the military. Even such a prestigious military unit as the Dastan Life Guards undergoes a mandatory cross-fit course. Many physical education teachers have adopted training programs from CrossFit. The Miami Marlins Baseball Club has officially included CrossFit in its training program for athletes.
CrossFit is Not Only a Universal Sport but also a Successful Trade Brand
The CrossFit brand was purchased from its creator, Greg Glassman company Reebok. The advertising campaign and the creation of a special clothing line for CrossFit made this sport even more popular.
At the moment, a CrossFit gym can be opened by anyone anywhere in the world. To do this, it is enough to buy a special franchise license. From this point of view, this sport is a very successful business model. If you are not only interested in sports, but also have the ambitions of an entrepreneur, then you can try opening your own CrossFit gym.
Be Trendy and Take Care of Your Health!
A healthy lifestyle is at the peak of its popularity today. With the hectic pace of modern life, many people are looking for workouts that will help them adapt to the rapidly changing conditions of everyday life. They find such help in CrossFit, which keeps you in a constant tone and teaches you to adapt to unexpected changes. Before you start doing CrossFit, consult with your doctor and trainer in order to find the training format that will suit you best. High-intensity training can have a negative impact on your health if you approach the training process recklessly. Track your everyday results and pay attention to your well-being.
Learn from the best and win!